Name: Nick Silver
Gender: Male
Desired Job: Pristine Soldier
Current Age: 21
Why do you want this job?: I'm not Abnegation, but I still like helping people out by doing what I like. Not that I love killing people, since my feelings are pure, but I like doing what is right and necessary. I excell in physical training and in mental, and I like excercising both. 
Why should we accept you in this job?: I believe that if you don't accept me, you would be making a big mistake. Like I said before, I had excellent results throughout initiation, being the best in my generation and in other 3 before mine. I'm mentally trained for this.
Recomendation Letter:
I recommend Nick to be a Pristine Soldier and actually Soldier Lt. from the military Pristine sector. He would be the secon in command Soldier to the Soldier Leader Zayden Montgomery. 
"I'm not suffering from insanity, I'm enjoying every minute of it" DrXax




More Info:


-White
 Age: 24  Height: 6'03  Weight: 170 lb
 Sexuality: Straight  Relationship Status: Single
 Faction: Pristine - Former Dauntless  Main Weapon: A small smoke screen device, and knows very good how to defend himself.
 Accent: English
 – "Perhaps too much of everything is as bad as too little." EF




I, Carter Powell, Supreme Leader of Pristine recommend Nick Silver as the Lt. Soldier, due to his excelence shown both physically and mentally throughout initiation.
 

   ~ "Pristine is Perfection"
You Have Been Accepted
The Faction Leaders have concurred that you would bring excellent service as a Pristine Soldier. You can now put this template in your character page as a proof of its achievement. Congratulations.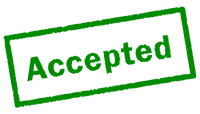 "If life hands you a lemon, throw it at someone!"
DrXax
Ad blocker interference detected!
Wikia is a free-to-use site that makes money from advertising. We have a modified experience for viewers using ad blockers

Wikia is not accessible if you've made further modifications. Remove the custom ad blocker rule(s) and the page will load as expected.