Name: Marilyn Diana Lloyd
Gender: Female
Desired Job: Dauntless Tattoo Artist
Current Age: 17
Why do you want this job?: Marilyn used to paint in her room, thus giving her a good hand for painting and writing. She has good skills and even learned from close friends how to do tattoos, giving her good experience. Marilyn is pure Dauntless at heart, respecting nobody but Dauntless. And even that is risky. Thanks to that, she knows what a Dauntless thinks and makes it easier for her to communicate with the customer.
Why should we accept you in this job?: Like I previously stated, Marilyn is pure Dauntless at heart. She knows the ways of acting and thinking of a Dauntless, making it easier for her to communicate with the customers. She has experience, as well, thanks to her close friends' older siblings, who taught them how to do tattoos.
Comments
You Have Been Accepted
The Faction Leaders have concurred that you would bring excellent service as tattoo artist. You can now put this template in your character page as a proof of its achievement. Congratulations.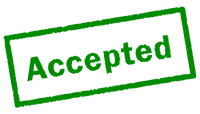 REDIRECT User:JayeTheMofo/sigcoding
Ad blocker interference detected!
Wikia is a free-to-use site that makes money from advertising. We have a modified experience for viewers using ad blockers

Wikia is not accessible if you've made further modifications. Remove the custom ad blocker rule(s) and the page will load as expected.