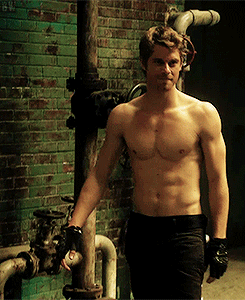 | | | |
| --- | --- | --- |
| " | Just play. Have fun. Enjoy the game. Enjoy Life. Life is a game. | " |
| | |
| --- | --- |
| Full Name: | Quinn Frederick Parker |
| | | |
| --- | --- | --- |
| " | Fun. The only thing that keeps us alive; Fun | " |
| | |
| --- | --- |
| He loves to have fun, let it be partying, playing as a little kid or anything that has to do with fun. He is very social and outgoing. The typical extrovert. HE loves surfing and being on the beach. He loves vibrant an neon colors as well as black. HE flirts, but not too much, just if he likes the girl. | |
History
Jacob and Theresa Parker had a kid at a young age, 18, to be exact. He was born in a first class Erudite hospital. Since little he was surrounded by technology, which he liked, although, later on, he noticed that he had more PDA's than actual friends.

He started to get along with the Dauntless at school, but he didn't quite like that faction. HE wanted fun... Not a short-limit life span. So he had a Fervor friend, who he really liked to be around with, as a typical fervor, he was very fun and never repeated the same joke.

As fervors, they though that the uprising started because people didn't have enough fun. When Quinn grew older, he was taught how to surf by Killian, his Fervor friend. When the Aptitude Test came, he needed to show what would he do with his life.