| | | |
| --- | --- | --- |
| " | Unperfection is something life can't afford. Perfection, however, is life's essential force. | " |
| | |
| --- | --- |
| Virtue: | Purity/Discipline |
| | |
| --- | --- |
| Role: | Military force and Doctors |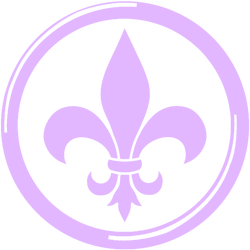 You're our latest initiate, I presume? That's nice. Well... Welcome to Pristine! The Pure and disciplined faction. Without a need of saying, you must go through initiation first to be an actual member. You need to show us that your feelings are pure enough to enter this faction and that you're disciplined enough to be with us. If you are not one of this Virtues, then be prepared for the Factionless.
The Founders of Pristine made an oath, just like all the other other factions, to protect us in military service. We are disciplined and we need you to be too so you can even give your life for another, or in any other sense help them cure diseases.
But it's not that hard. Just give your best. We're not the worst faction anyways. We have the most relaxing places in all the Factions, we have crystalized pools and really good Piñas Coladas... Besides we have birds chirping songs for almost all day without being annoying.
When your blood runs down the Lily Flowers, you swear Faction before Blood to us. We hope you keep it. We go down to the main floor and ask you to find yourself the place were you belong. With help of the Erudite obviously, we made a path toward the Pristine Compound. So if your feelings are pure, the path has a sensor, and senses it, and makes it visible to your eye, if you aren't pure.... then bad luck you stay right there and wait for the factionless to come to you.
Faction Leader
Second-in-command Faction Leaders
OPEN FOR PRISTINE-BORN INITIATE'S LEADER (Reserved for Muse)
OPEN FOR TRASNFER INITIATE'S LEADER
OPEN FOR SPECIAL FACTION JOB LEADER
Faction Members
Dead Or Away
Soldiers
OPEN FOR SPECIAL FACTION JOB LEADER
To edit this template, go here.
Faction Information
Hello Initiates, as you may know, I'm Carter Powell, Pristine's Leader. To be welcomed in Pristine, you must be pure in any way possible. Discipline is also what we are here for. Military service is one of our role to the society. We are also doctors. Welcome to our society. Remember: Perfection is life's essential force. I wish you a happy initiation.
Second-in-command Leaders
Andre Carlier - Hey you guys must be the new initiates right? Well my name is Andre Carlier i'm one of the assistant leaders here in Pristine. I take care of the transfers during initiation since I am a transfer myself, I was born in Candor. Here in Pristine, we value discipline and purity. We are the city's military force, we also have doctors. Welcome to Pristine initiates, the pure faction.