Name: Riley Horan
Gender: Female
Parents Faction: Dauntless
Desired Faction: N/A
Least Desired Faction: N/A
Current Age: 12
Appearance: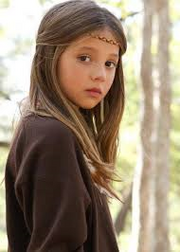 Personality: Riley Horan is a very outgoing girl. She is very mischievous and is always pulling pranks. Riley loves helping other people out, but not Abnegation level. She feels sympathy for the weak, but hates being weak herself. She is a very helpful child and has an intelligence above average for kids her age. She's very sweet and loves teasing her older siblings just for fun.
History: Riley Sapphire Horan was born to Alexandra and James Horan. She's the youngest sister of Darcy and Jared Horan. Riley grew in a fun household. Well, for a Dauntless family, anyways. Riley was a very mischievous and happy toddler. She was always running around the compound and annoying the leaders, but to be honest, everyone loved her.
Riley did well in grades when she started school. She always got straight A's. Unfortunately for the school, she was always breaking rules by pulling pranks and being with other faction members. She was usually with a mix of Fervor and Dauntless students, but sometimes hung out with Erudite and Pristine, too.
Riley is currently twelve and hasn't gotten to her teenage years yet. She has yet to think of hat faction she wants to be, but somewhere really deep inside, she has a feeling she'll end up being Dauntless or Pristine.
Weapons: She is currently being trained by her two older siblings, and since they're very protective, she only has a dagger for protection.
Comments
The character is a child, so a test will not be administrated.
Your Results are Conclusive

The test concluded that you shall be a member of Dauntless. But that's not the end of it! You now need to make a page for your character. When you finish that, add your Character's name in its faction and then role play with the character that you just made.
REDIRECT User:JayeTheMofo/sigcoding
Ad blocker interference detected!
Wikia is a free-to-use site that makes money from advertising. We have a modified experience for viewers using ad blockers

Wikia is not accessible if you've made further modifications. Remove the custom ad blocker rule(s) and the page will load as expected.